Reminder: The Danville Early Learning Center's parent informational meeting for the 2022-2023 three-year old preschool is tonight Tuesday 3/22. Any questions, please contact the DELC office at 319-392-4627 or email
luann.walker@danvillecsd.org
You're Invited! Please come support our fine arts on Friday March 25 and/or Saturday March 26 for our Disney Spectacular Dinner Theater. This event will feature our HS Band, HS Choir, Solo's/Ensembles, select Speech events, and the Danville Vocal Chords Show Choir! There will also be a silent auction that includes baskets, trips, events, and desserts. You can purchase tickets by calling the HS office or emailing Stacey Kreps at
stacey.kreps@danvilllecsd.org
. Dinner reservation tickets are $20/adult, $10/PK-5, SHOW ONLY $8/adult, $5/PK-5. Dinner is at 6:00 pm, show starts at 6:30. We look forward to seeing you there! You may make reservations by filling out the google form as well.
https://docs.google.com/forms/d/12JEJK-qFA3ELqMvuidyX1Y8CT5W3ekQzPY7-SG2KAGM/edit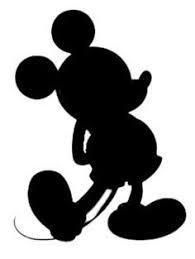 Monday, March 21st is World Down Syndrome Day! Rock your crazy socks at school on Monday!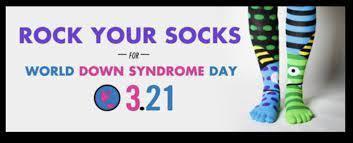 JH COED SOCCER , JH BOYS TRACK AND JH GIRLS TRACK WILL ALL START PRACTICE AT 3:45 - 5:30PM MONDAY MARCH 21.

The Danville School Board has recently hired Grundmeyer Leader Services to support the search for a new district superintendent. Danville CSD would like your feedback regarding what desired qualifications are most important for this position. This survey is anonymous unless you provide your name voluntarily. Thank you for taking the time to complete this survey and provide direction for this important leadership position before March 21st. Click the link below to access the survey:
https://tinyurl.com/DanvilleSuptSurvey

Reminder: Tuesday 3/8/22, Wednesday 3/9/22 & Thursday 3/10/22 are 2:00PM early out. No School Friday 3/11/22 due to parent/teacher conferences.

We will add a time Saturday 3/5 to pick up state tshirts from 10:45 am -11:45 am in the HS Office.

Happy Friday! Here is today's Bear Necessities Video Vlog featuring two of our second grade students! The video can be found here:
https://youtu.be/cq-vpv78YF4

REMINDER: Monday 3/7 No school due to State basketball.
Congratulations to Ava Smith and Ty Carr for their selection to the Iowa Basketball Coaches Association's Academic All State team for 2022. This is a great honor to their commitment not only as a basketball player, but also to the commitment they have shown to their educational and academic excellence as well. Many consider this honor team to have the toughest selection process of all-state honors. Ava was recognized at halftime of a Class 1A semifinal game on March 4. Ty will be recognized on March 10 during a 4A semifinal game.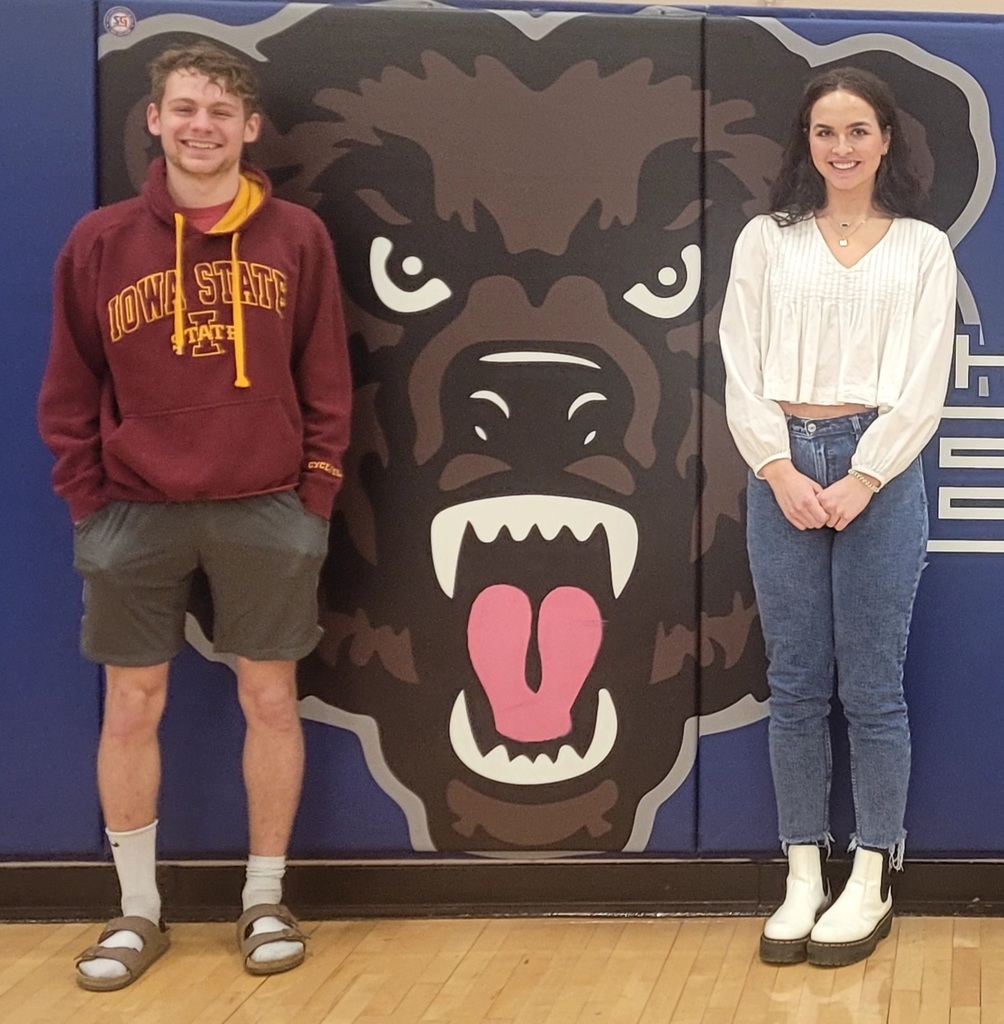 We will make every attempt to send home the state shirts with students, whether elementary, JH or HS. It is possible that we may miss a student, however, pick up will be until 5:00pm tonight. There will not be anyone available throughout the weekend for pickup.
Danville State T-shirt's will be available to be picked up in the HS office from 1:00pm- 5:00pm on Friday, March 4th. Students may stop in the office during 3rd period to pick up their shirts.

ELEMENTARY - Popcorn Fundraiser is due tomorrow March 4th.

The Trailways bus for adults going to the boys state basketball tournament on Monday 3/7 did not have enough people sign up so it has been cancelled.

The following link is where you can go to purchase tickets for the boys state basketball tournament. There are no paper copies you will need a smart phone to download the ticket.
https://www.iahsaa.org/basketball/state-tournament-central/
option #2 : You can purchase a ticket the morning of the game at the event center in person at the ticket windows located at the south end of the arena off Center Street between 2nd and 3rd Streets doors open at 9am for this. The arena has a clear bag policy with a maximum size of 12"x12"x6".

Spring trap season is upon us. There will be a signup/introduction meeting Wednesday the 2nd at 5:30 PM. It will be at Prairie Hunters Trap Range (1545 212th Ave, West Point, IA 52656) I encourage all interested athletes in 6th – 12th grade (and their parents) to attend.

Sorry about the short notice, but ND GIRLS soccer had to move the parent/player meeting from tonight 3/1 to Thursday 3/3 at 5:30 in HD gym. Coach had a last-minute work conflict.
Due to the start time of the Boys Basketball game on Monday, March 7th, there will be NO SCHOOL. Also, anyone who is interested in the PEP bus (for JH and HS Students), the cost will be $10.00 and provide proof of admission ticket to the game. We need a minimum of 20 students to secure the bus. A Trailways bus is for ADULTS only. Cost is $40.00 and there will need to be at least 40 people to secure the bus.