EDIT MAIN
Services
Exactly what does a school counselor do? Well, I can provide services in several different areas.
Personal/Social Help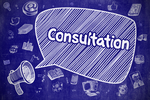 Students come to school everyday with a book bag full of books and minds full of everything going on in their lives. My office door is always open for students who are having a hard time and need help with personal/social concerns. This could range from bullying, addiction, suicide, depression, or any of the other concerns students cope with on a daily basis. My office is confidential and the work we do stays between the two of us.
Academic Planning

Students' academic progress is one of the biggest goals of any high school. With academic planning, I help students map out their high school years and begin planning what the next step will be. I want to make sure our students get the best education possible and take the courses they need and want in order to make the best decision about their future. I can also offer help with study skills, test taking, and other areas of academics with which students struggle.
Career Guidance

Career guidance can come in many different forms. I can work with each student on exploring different career paths and journeys into adulthood. Through Danville's required Workplace Readiness class, individuals can get involved in job shadows, internships, and mock interviews. All of these skills will help individuals as they explore careers and start to find out what will be the best for their future.
Test Preparation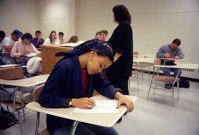 There are various tests that students need to take for admission to college. Four-year schools require either the ACT or SAT. Community Colleges require Accuplacer and WritePlacer. I can help navigate you through the registration process, alert you to the various deadlines, and give you suggestions for how to prepare for these tests.
Scholarships and College Visits

There are a lot of opportunities out there for scholarships and internships. Check in the Career Center for notices on these opportunities. In addition, throughout the year representatives from various colleges throughout Iowa and nearby states as well as the military stop by to talk with students. You will want to pay attention to the announcements in order to sign up to visit with the representatives of the schools in which you are interested.
Information about current scholarships is posted here.
Kuder Navigator
An all-in-one online education and career planning system that helps students visualize their futures — and make the plans to get there. Ability to search colleges and majors of interest. Students click on the blue Clever link and log in with the Danville log in to access their account.