EDIT MAIN
District



Welcome to Danville Community School!
Welcome to the Danville Community District's website. We are pleased that you chose to visit our site. It is our goal to use this site to help communicate and share what is happening in our District.
Danville Community School District is a place where we strive to succeed in our mission of "Home of Quality Kids." I am proud and honored to have been selected by the Board of Education to lead the Danville CSD. Although my tenure has started recently, I am energized by the warm welcome we have received from so many, and by the enthusiasm and support expressed by a wide variety of stakeholders.


We are extremely proud of our District, employees and students. We strive to do the best that we can each day to provide our students the opportunities to grow and excel. We desire to have our staff continue to improve in their roles as mentors and teachers while our students continue to grow in their knowledge and path to being productive citizens.
Our District wants to promote positive and continued communication with our staff, students and community. I want all to feel free to share and discuss ideas and perceptions of our District while understanding that while we may at times disagree, we all have the student's best interest as our goal.
Please feel free to browse the site and contact me at thomas.ward@danvillecsd.org, 319-392-8390 or 660-342-5355 with any concerns or suggestions. I look forward to meeting all of our faithfully followers at many of our Districts activities. GO BEARS!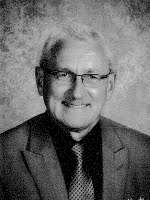 Yours in education,
Dr. Thomas Ward
Superintendent of Schools
MISSION STATEMENT
The mission of the Danville Community School District is to work together to provide a safe, nurturing, welcoming environment,which will challenge, motivate, and educate students to be productive, responsible citizens.
Guiding Principles
We believe that all students can learn and are worthy of the extraordinary effort.
We believe that all students need to be challenged to achieve to the best of their ability.
We believe that our educational program provides a solid foundation, preparing students for the future.
We believe that our school motivates students to be life-long learners and productive citizens.
We believe that our school is a partner with students, families, and community which provides opportunities for involvement.
We believe that professional growth of all staff is essential for school improvement.
We believe that good character, high academic and ethical standards promote quality educational achievement.