EDIT MAIN
Colleges
Which College is right for Me?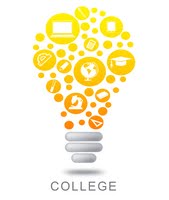 Selecting a college is a difficult task for many students. Two-year or four-year? Public or private? In-state or out-of-state? Close to home or farther away? These are some of the questions you need to ask yourself and your parents. You will want to find a place where you will be happy and can surround yourself in an environment in which you can grow academically, socially, and internally. Each campus has a different "feel" and has different things to offer.

Here are a few of the area colleges you may wish to consider. Go to these websites and check out the admissions requirements. If you have questions, please come and talk to me. We can make arrangements for a college representative to talk with you, or for you to set up a visit to the college.
The following is a link to a website that contains brief information on Iowa's 23 private colleges: Iowa College Foundation
---
College Website Links